COCKTAIL BAR & RESTAURANT
Let us introduce you a unique combination of Mediterranean and modern Greek cuisine with pure hospitality experience by the sea.
We pride ourselves on providing you a great tasting food experience, using the finest and freshest ingredients on a daily basis with an exceptional view of the Anafi island!
We cook with passion, respect and love by offering unique flavours of Greek Tradition to your dish. Using the finest fresh local materials, our goal is to make your Santorini experience unforgettable!
Psatha Cocktail Bar specialises in delicious super fresh smoothies, healthy breakfasts and specialty handcrafted cocktails. Made with elixirs, syrups, and infusions made from fresh herbs, spices and exotic ingredients as well, Psatha Cocktail Bar is your place to be.
Take a smoothie, a cocktail or other drink at the most beautiful and cozy pedestrian street of the island!
Psatha beach front Cocktail Bar & Restaurant is located directly on the beautiful volcanic black beach of Kamari, Santorini.
From morning to evening, Psatha beach in Kamari is undoubtedly the place to be. Take a swim, relax and soak up the sun. Have a snack, drink from cocktails to healthy juices and enjoy the summertime in the volcanic black sand beach of Santorini.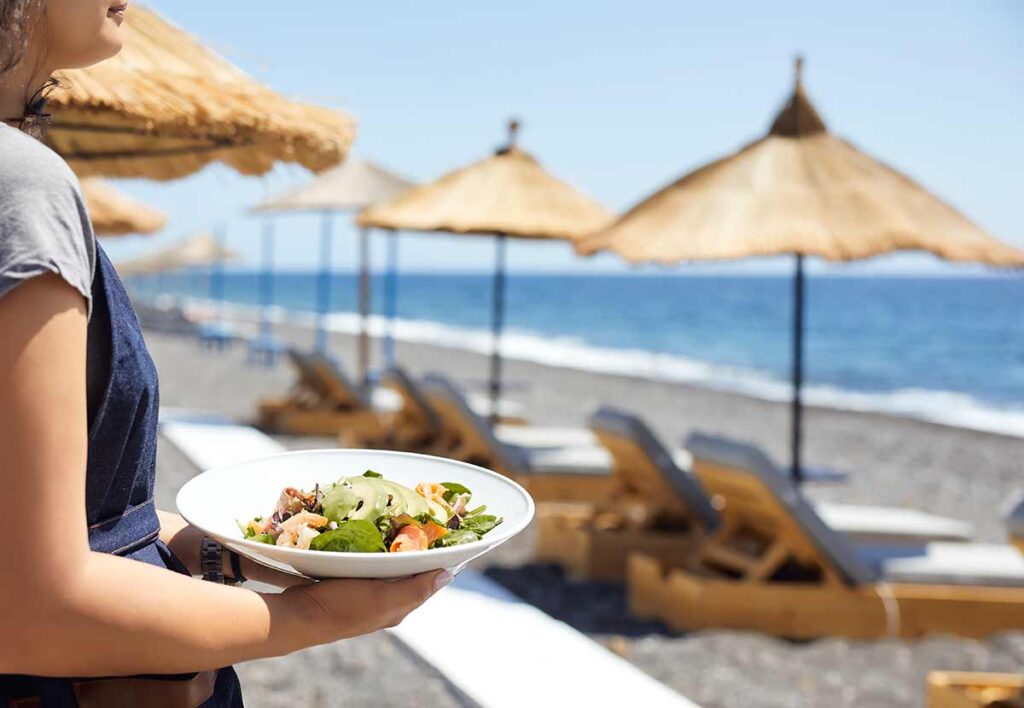 Experience your most beautiful moments in Psatha! Our stuff will be glad to take care of your wedding, business or other social event.
Based on carefully chosen drinks and fresh herbs, our bartenders create a wide range of the finest cocktails and aperitivo someone can taste during his stay in Santorini island.